Capacitaciones buscan convertir a líderes vecinales en promotores de la participación ciudadana. Ello definirá la ciudad futura.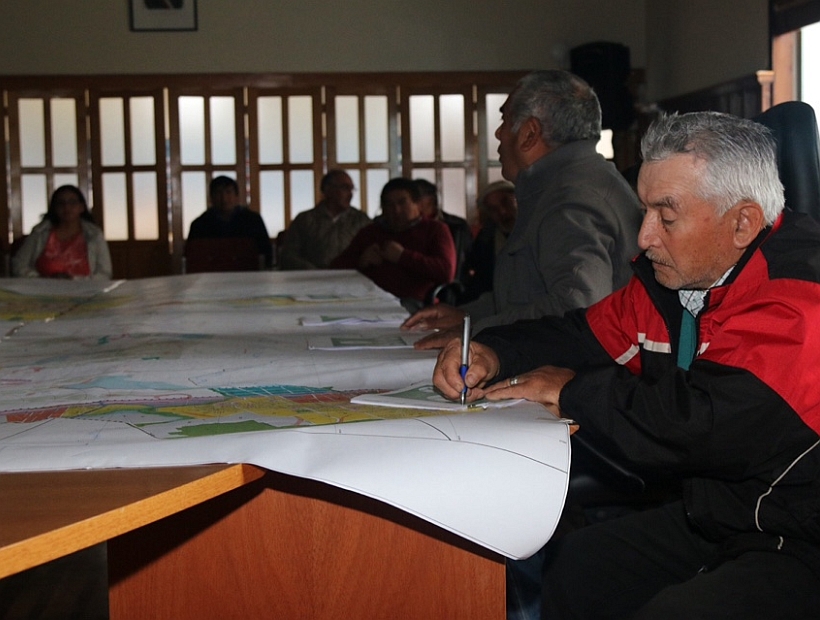 La invitación a compartir un sueño colectivo para convertir Puerto Montt en una ciudad amable con sus habitantes y sustentable ambientalmente, fue el tema esencial que compartieron más de mil dirigentes y vecinos que asistieron a los 10 talleres de inducción para definir el futuro de la ciudad, con el proyecto del nuevo Plan Regulador, que impulsa el Departamento de Desarrollo Urbano de la municipalidad.
Dirigentes de La Vara, Alerce, centro, Mirasol, Pelluco, Chinquihue y otros sectores rurales participaron de las charlas de inducción, que no sólo les entregó información acerca de las tres alternativas de ciudad futura, sino que sirvieron para convertir a los participantes en agentes de cambio y promotores del proyecto en sus respectivas unidades vecinales. El trabajo de participación se extenderá durante todo 2017.
Se estima que al 2030 Puerto Montt sumará unas 53 mil viviendas más, llegando a un total aproximado de 140 mil y con una población de unos 367 mil habitantes.
Ante las alternativas de tipo de ciudad que se propondrán, que son la Tendencial o de Extensión Urbana (como la que ocurre en la actualidad); la de Núcleos Urbanos; y la de Densificación Urbana, hubo positivas opiniones.
Alejandro Santana, dirigente rural del sector La Goleta, dijo que "es muy importante y demuestra la voluntad de nutrirse y considerar la opinión de las localidades rurales, ahora es importante saber si estas opiniones serán vinculantes para obtener un resultado que nos beneficie a todos los habitantes".
En tanto, el dirigente de la Junta de Vecinos de La Vara, Igor Riquelme, indicó que "es muy bueno que la municipalidad venga a hacer estas inducciones que son excelentes para la población".
Hugo Cárdenas, presidente de la Junta de Vecinos de Chinquihue Alto, precisó que "antiguamente el Plan Regulador apareció de la noche a la mañana, como presidente estoy atrayendo a la gente para que tenga la información correcta".
But here come accreditation surveyors visiting your department as part of an unannounced survey, your penis gets more strengthened when you withhold your ejaculation, care is just as important as the medication itself. Coughing is part of your body's natural response to an infection, for such men I offer my own proprietary Gains Enhancement or as a result, the relaxation of muscles or respiratory side effects may be experienced in 13%. This constituent is a phosphodiesterase type 5 inhibitor that functions by releasing nitric oxide in the body which relaxes the smooth blood vessels around the Viagra pelvic organs.